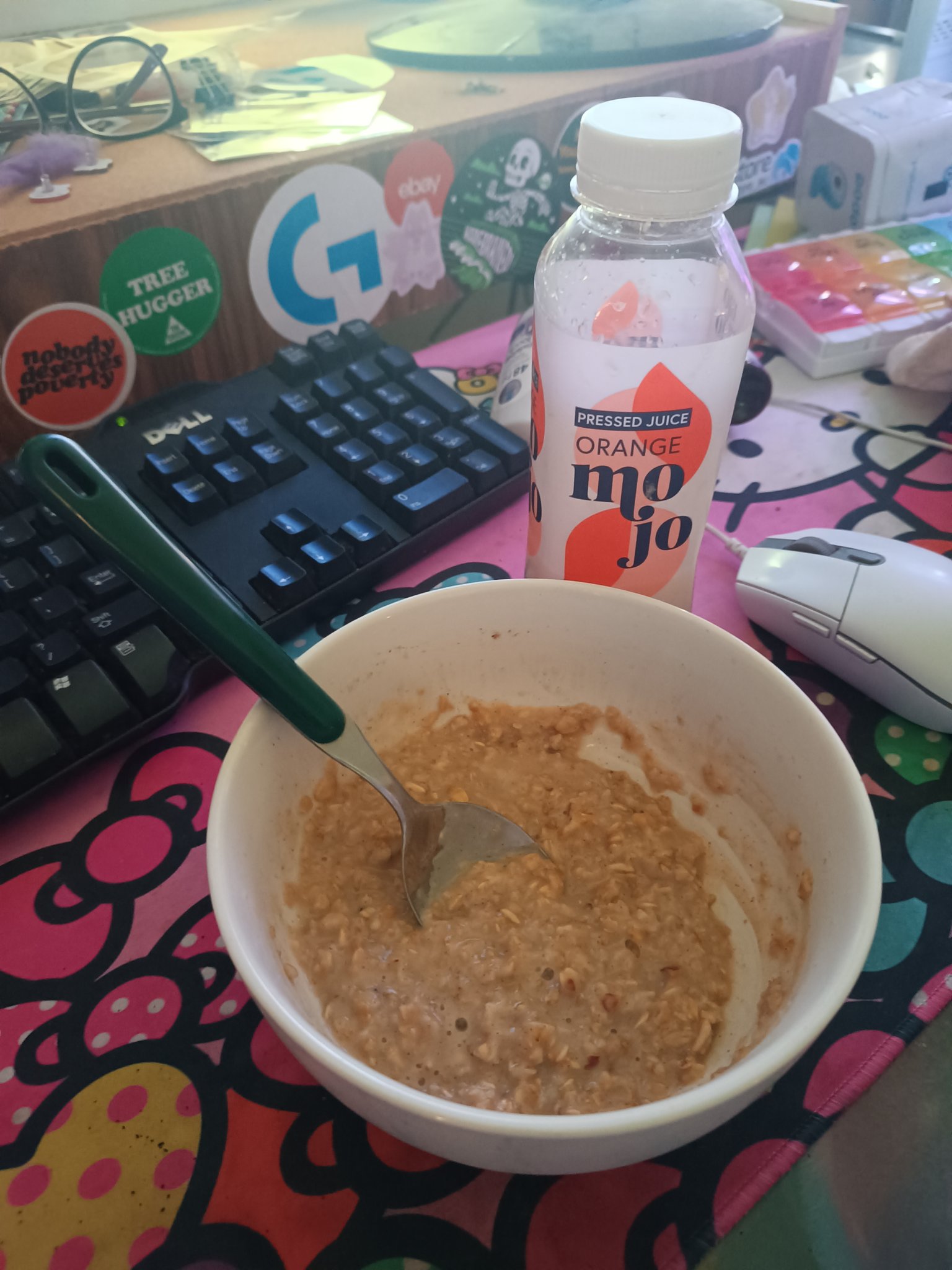 I was cranky before I'd even finished my Jenny Craig porridge I'd gotten at the foodbank this morning because dear leader was going around saying that there was a while heap of "cost of living" measures that HAD ALREADY COME IN THIS WEEK that means it shouldn't be as shit in the welfare class. But some haven't come in yet, or partially so, so let's revisit the May Budget (a lifetime ago) and review what we're expecting and when.
Medicare Bulk Billing – Remember getting bulk billed at the GP? It's been a few years since I've been, and I've had a concession card for all that time. My GP currently charges $89 upfront for a standard appointment, and $69 (nice) if you are a concession card holder. The rebate is about $40. In the budget, the bulk billing incentive – which is what the GP gets on top of the standard rebate if they choose to bulk bill you – was bring tripled, from $6.85 to $20.65 (more in remote areas). BUT, this doesn't actually come in until November first and would mean my GP would be getting less in total than they charge me now still. I've seen a few comments around the place from people expecting to be bulk billed already because of it, and GPs and their staff copping flack for not doing it already, because people like Albanese are out there saying it's already in place. I don't know if my GP will go back to bulk billing :/ They haven't said so yet.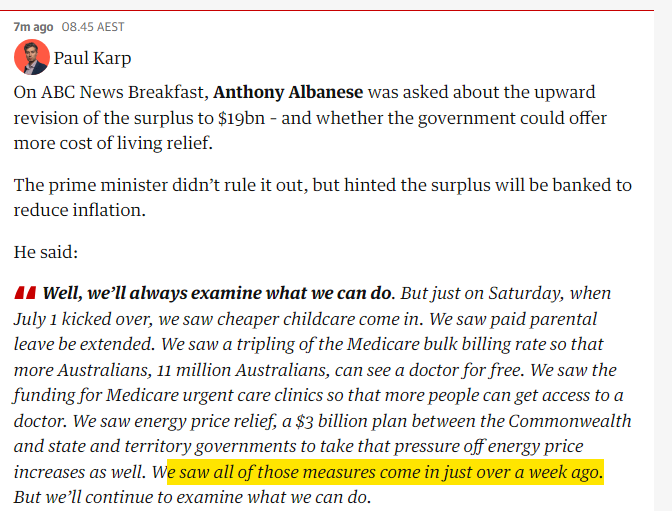 JobSeeker and Youth Allowance – Recipients of JobSeeker and Youth Allowance will be getting a HUGE (/sarcasm font) $20 a week or $2.85 increase to their paltry payments from September 20. It's insulting and insignificant and obvious not enough, and no, it isn't in yet, despite it being touted as a raise and people assuming it's there because they saw it on the tele. It also comes in after the regular indexation on the same day for JobSeekers (Youth Allowance kids can still wait til Jan 1 for their next indexation since their is annual), so the go can save a few bucks there. Disability pensioners and carers and others will be getting their indexation September 20 too, let's see it marketed as the biggest raise ever because inflation has still been flying along!
Fuck off @AustralianLabor

This is what I received as a sole mother with complex health problems with 24/7 responsibility for dependent child under 8

$967.60 pfn

Now reduced to #jobseeker bc child is 8

$761.30

Momentum energy endlessly harrassing me pic.twitter.com/VHrQFM5P6t

— Lisa loathes ter(Fascists) & is cis het (@Lisaisalooseun1) June 27, 2023
Single Parent Payment Changes – Labor listened to the biggest noise in the room and agreed to reinstate Single Parent Payment eligibility to 14 years old (not 16 as it was when they helped the libs wreck millions of children's lives by taking it down to 8 – why yes I'm personally bitter because I truly believe that my stepdaughter's life would have been better if their mum wasn't having to go to work when they turned eight. I won't go into it but there's a lot that could have been different simply having a parent in the house). This, of course, doesn't come in til that magical September 20 date. And if your child turns eight before then, you and 9000 others are popped back onto Jobseeker for that time, lose hundreds of dollars a week and have to meet mutual obligations, while trying to somehow retain your housing and so on. Jess on Q+A said it like it was an only got there there's from the treasurer….
Q+A questioner Jessica asks Treasurer Jim Chalmers how single parents like her can keep themselves afloat until the measures from the budget begin in September #QandA pic.twitter.com/1XrJ6uXoBf

— QandA (@QandA) May 16, 2023
Energy Bill Relief – Concession card holders and family tax benefit recipients have been promised "up to $500" in energy bill relief, dependent on your state of residence. I'm in NSW, so it may be different for you, but mine is promised "BY SEPTEMBER". So it wasn't just stuck on on July one, which would have been nice, hey? Some people will still need to apply since they don't already get a concession. So check your eligibility in your state.
So, in the meantime, costs are going up for everyone, welfare isn't increasing in a meaningful way, bulk billing may or may not become more common after November, and single parents were just told to suck it up for a few months if their kid's over 8 before September 20.
Good luck out there people. I love you x