Woke up so anxious today and it rapidly build up. Seeing the Happy World Mental Health day platitudes on Facebook and Instagram, contrasting that with the reality facing my loved ones didn't help at all. I mean this tweet for one:
I'm not fucking okay. I need and deserve therapy, and support for my disabilities. I am so tired of living like this, everything feels pointless

— sage (they/them)🌈👽♿️ (@mosshroom_) October 9, 2022
The discussion on Twitter over the weekend with people with Ehlers-Danlos syndrome (EDS) being denied access to the NDIS because they haven't access all of the supposed treatments out there that are neither listed nor readily available in either the public OR private systems 
I keep a list of all the things I could possibly try to treat my POTS, but most of them I never will because they're very expensive with little scientific research behind them. It's depressingly ironic that you can't get any financial support unless you've already wasted $$$. https://t.co/mg6uXUr2N9

— WearyBonnie (@3TomatoesShort) October 6, 2022
It's the same as trying to access the Disability Support Pension, you need to HAVE money in order to access the treatments and diagnosis that gets you onto the pension, plus you also need to prove you aren't getting better any time soon.
The main reason I could get the paperwork together for DSP was having had a private occupational therapist for a year before getting into the DBT program. I could only access that because I could pay upfront for sessions with family support ($190)

— 💜 phonakins (@phonakins) May 23, 2022
Oh and we also realised that the Medicare rebated sessions for those that can afford the upfront cost for and get into see psychologists are going back down to ten sessions from the 20 they were at during Covid.
Where am I going with this?
There are SO many basics that need to come into place before people can even think about being mentally well. You have to be able to feed yourself, and not just a daily meal of out of date pasta,  you need fresh fruit and vegetables. You need stable accommodation. You need to be safe from violence. You need to be able to treat your PHYSICAL health needs. You need to be able to get into a GP, to be able to either find one that still bulk bills, or to be able to front up the $80+ for that appointment before the $39 rebate. And that's never a one-off. And the specialists, waiting list and fees if you can even get into one. And meds, even on at healthcare card that's $6.90 a pop, if it's on the PBS, otherwise it's also $80+ without any rebates.
If it feels like an impossible task some days, that's because it may be.
We need the governments to act, to work together to provide public housing, to raise the rate of all welfare payments to above the poverty line, to allow access to the right payments like DSP, parenting payment, JobSeeker, without so-called mutual obligations that amount to harassment and bullying. That make people less likely to get a job or keep one.
I'm tired and scattered today. I went to a dentist appointment at the public clinic only to be told it had been both made and cancelled on Friday when they called me. SO I'll work up to it again on the 20th. I think it's for getting my front fillings redone. I never had dentist anxiety til when I was 20 and they pointed out the enamel damage from a combination of overbrushing and bulimia. Fun. So those of the caps I'm probably getting fixed.
But I'm excited! About the people I'mma gonna meet!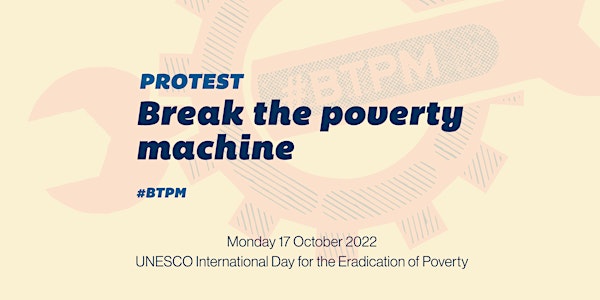 Join us this Monday the 17th, in Adelaide or Online or in Newcastle to protest for a better future for welfare recipients. To Break The Poverty Machine!
Lookies ! made pictures for Newcastle! Seeya outside Newcastle Centrelink 11am Monday October 17th!!!